Cobb Strengthens Technical Service Team in Asia
ASIA - Five new appointments have been made to the Cobb Asia region's technical service team.
This move was announced at the Cobb Distributors' Meeting for the Asia-Pacific region in Singapore last September.
Pelayo Casanovas, Cobb general manager in the Asia-Pacific region, said: "Our business in Asia is growing and we must ensure we support our customers with the renowned technical expertise that Cobb is known for worldwide. Our expanded team will help our customers realise the genetic potential that Cobb's R&D investments produce year on year.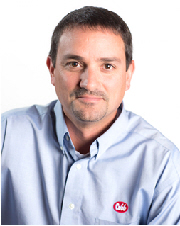 Cody Polley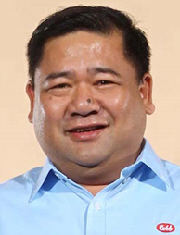 Dr. Raul Lopez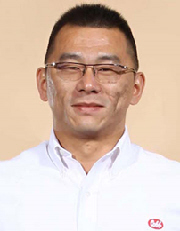 Bruce Zhou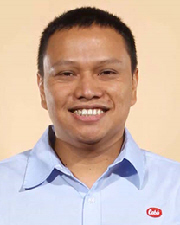 Amin Suyono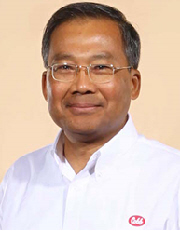 Narksuwan Panmuang
"Two new team members will specialize in broiler management which is an important component of technical service expected by our customers. Cobb has always been recognized for providing exceptional technical service to customers, and it's important to expand our technical service team to meet the growing regional demands for the Cobb product," he added.
The new members of the technical service team, regionally coordinated by Dr Orlando Fernandez, have over 100 years of combined experience to assist Cobb customers. In addition to this regional technical service, customers also benefit from the top-level expertise of the World Technical Support Team with specialists covering a range of disciplines including hatchery, breeder and broiler management, microbiology, veterinary medicine, nutrition, environmental control and processing.
"We're also planning to introduce a benchmarking system which will enable customers to see how their results compare with other regions and help to identify and focus on management areas needed to improve performance. This reporting system will be strictly confidential and will cover grandparents, parents, broilers and even processing data."
Looking further ahead, the plans are to further expand the technical service team in the coming years both across the wider region and in China.
"We will have tripled the amount of technical service team members in Asia before the end of 2016," added Dr Casanovas.
New team members include:
Cody Polley of the Cobb World Technical Support Team, who focuses on grandparents and breeders. He has 19 years' experience with Cobb at four different locations in the United States, most recently as complex manager of the Three Springs pedigree facility in Oklahoma.
Dr Raul Lopez, regional technical manager for broilers, graduated from the Philippines College of Veterinary Medicine in 1988 and joins Cobb with more than 25 years' experience in the poultry industry. For the past 11 years he has been poultry technical and marketing manager with Hipra Philippines involved in diagnostics, veterinary services and vaccine product support.
Bruce Zhou, technical manager in China for broilers, has joined Cobb from Tyson Foods China where he has worked for eight years as head technical service manager providing advice to breeder, hatchery and broiler production operations at three complexes.
Amin Suyono, technical manager for Asia, graduated in animal husbandry at the General Soedirman University in Indonesia in 2000 and joined the Japfa Group in Indonesia with responsibilities for parent stock and most recently grandparent production.
Narksuwan Panmuang, technical manager for Asia, has 40 years' experience in the poultry industry, initially with the CP Group in Thailand and in China with the CT Group and then Chia Tai (China) Investment Company where he became vice president of its poultry production department.