Low Pathogenic Avian Flu Outbreak in Germany
GERMANY - There has been an outbreak of low pathogenic avian influenza in Niedersachsen in Germany.
The outbreak only affected two birds in a susceptible population of 36,100 laying hens. The two birds were later destroyed.
The virus detected in the infected birds was of the H7N7 serotype.
No birds or meat from the area have been moved elsewhere, but eggs from the infected farm have been moved to other areas in Germany.
The origin of this outbreak is unknown.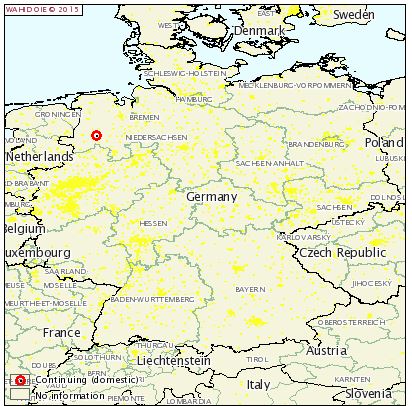 Further Reading
Visit our bird flu page by clicking here.