New Avian Flu Outbreaks Reported in China
CHINA - Two new outbreaks of highly pathogenic avian influenza have been reported in China.
The cases were of the H5N1 serotype.
There were 2149 cases on one farm in Jiansu province with a susceptible population of 2349 ornamental birds. 1858 of the chickens died from the disease there and 491 were destroyed.
On another farm in Guizhou province, there were 4615 cases out of a susceptible population of 12,554 chickens. 3800 animals died from the disease, and 8754 were destroyed.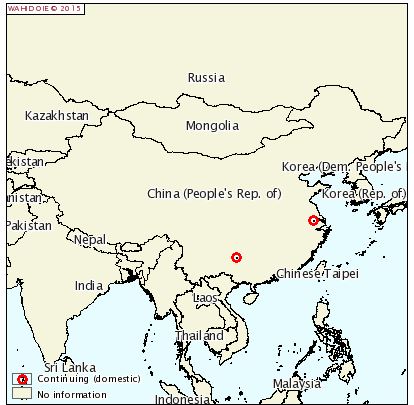 Further Reading
Visit our bird flu page by clicking here.