Further Mycoplasma Outbreaks Found in Backyard Poultry in Finland
FINLAND - There have been more outbreaks of Mycoplasma gallisepticum in backyard poultry across Finland.
There were 15 outbreaks, causing 156 cases out of a total susceptible population of 568 birds.
The outbreaks occurred on hobby farms with chickens and turkeys.
The disease event has not yet been resolved, but the situation is now considered relatively stable.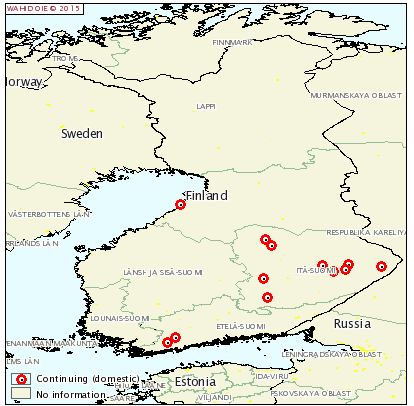 Further Reading
Visit our dedicated bird flu page by clicking here.