Ghana Hit by More Avian Flu Outbreaks
GHANA - There have been two more outbreaks of H5N1 highly pathogenic avian influenza (HPAI) in the Greater Accra region of Ghana.
The first outbreak occurred in backyard cockerels, and 30 birds were infected out of a susceptible population of 68 birds. The rest of the birds were destroyed to prevent the disease spreading.
The second outbreak occurred on a poultry farm, with 153 birds dying from the disease, and the remaining 1799 birds destroyed. The farm is described as holding "43 and 20-week old layers and 2-week old broilers in deep litter".
Stamping out, disinfection, quarantines and movement restrictions have been applied as control measures.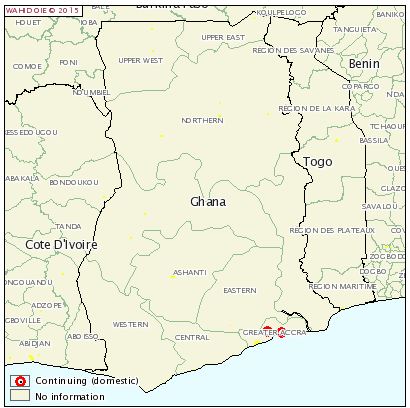 Further Reading
Visit our bird flu page by clicking here.