Low Pathogenic Avian Flu Outbreaks Found in South African Ostriches
SOUTH AFRICA - There have been four outbreaks of low pathogenic avian influenza on ostrich farms in South Africa.
There were 868 cases out of a total susceptible population of 4557 birds across the four farms.
The cases were of the H5N2 type, and occurred in the Eastern Cape and Western Cape provinces.
Quarantines and movement controls have been enacted, as well as screening measures.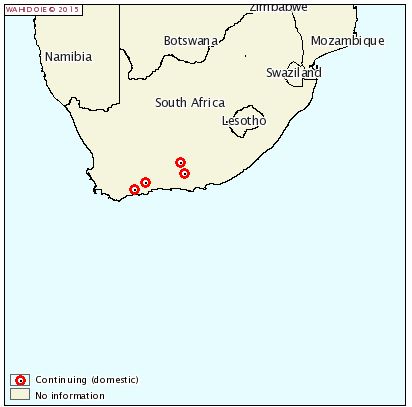 Further Reading
Visit our dedicated bird flu page by clicking here.