Nigeria Faces Three More Avian Flu Outbreaks
NIGERIA - There have been three more outbreaks of highly pathogenic avian influenza in Nigeria.
The outbreaks were of the H5N1 serotype and all occurred in the Lagos region.
One outbreak was in a backyard holding with 500 birds, and the other two outbreaks were on farms of 2000 and 1650 birds.
There were 353 cases in all, and all the affected birds died from the disease.
The backyard flock held 18 month old layers, and the farms held layers of 76 weeks and 33 weeks.
The outbreaks will be controlled by modified stamping out procedures, with quarantines and movement controls.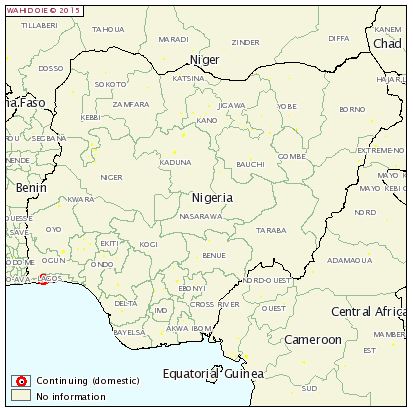 Further Reading
Visit our bird flu page by clicking here.