Avian Flu Spreads in Ghana
GHANA - Four more outbreaks of highly pathogenic avian influenza have been reported in Ghana.
The outbreaks were of the H5N1 strain that has been causing concern in West Africa.
In total, 7786 birds died from the disease out of a susceptible population of 9181. Another 1295 birds were destroyed and 100 were slaughtered.
Two relatively large backyard operations and two farms were affected by these latest outbreaks. The birds involved included layers, pullets and ducks of different ages.
All of these latest outbreaks took place in the Greater Accra region.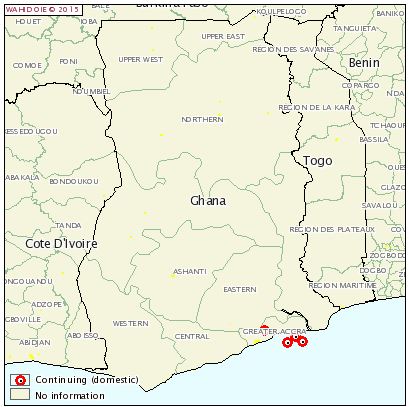 Further Reading
Visit our bird flu page by clicking here.