Further Avian Flu Found in Viet Nam
VIET NAM - Another outbreak of highly pathogenic avian influenza has been found in Viet Nam.
There were 115 deaths from the disease out of a susceptible population of 1200 in a village flock, and the remaining 1085 birds were destroyed.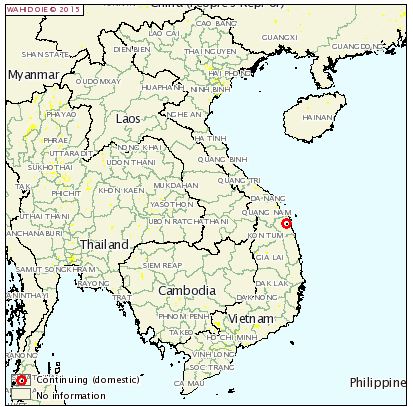 Further Reading
Visit our bird flu page by clicking here.