More Avian Flu Found in Cote D'Ivoire
COTE D'IVOIRE - There has been another outbreak of highly pathogenic avian influenza in Cote D'Ivoire.
The outbreak affected both broilers and layers, and was of the H5N1 serotype.
There were 20,286 deaths from the disease out of a susceptible population of 27,652. Another 7366 birds were slaughtered.
The outbreak occurred in Aboisso region, in the south of the country.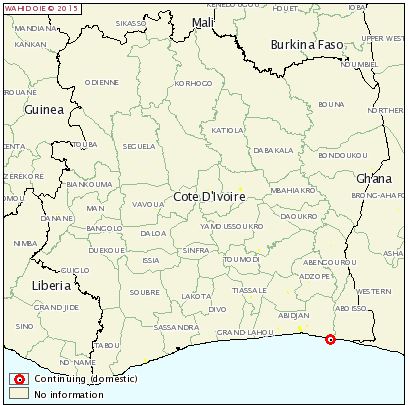 Further Reading
Visit our bird flu page by clicking here.