More Avian Flu Found in Taiwan
TAIWAN - There have been four more outbreaks of highly pathogenic avian influenza in Taiwan.
The outbreaks were of the H5N2 serotype and took place in the Changhua and Yunlin counties.
In all, there were 22,518 deaths from the disease out of a susceptible population of 72,528 birds. The affected premises included two chicken farms, one turkey farm and one duck farm.
These farms have been put under movement restriction. All animals on the infected farms have been culled. Thorough cleaning and disinfection have been conducted after the stamping out operation.
Surrounding poultry farms within 3 km radius of the infected farms are under intensified surveillance for 3 months.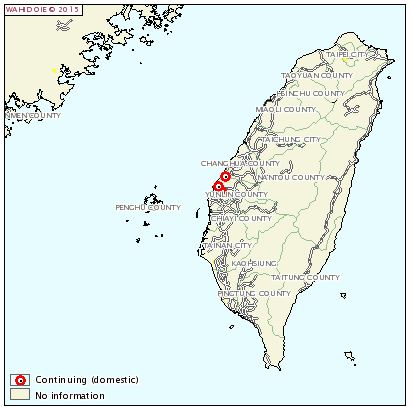 Further Reading
Visit our bird flu page by clicking here.