More Outbreaks of Avian Flu Found in Taiwan
TAIWAN - There have been two more outbreaks of highly pathogenic avian influenza in Taiwan.
The outbreaks were of the H5N2 subtype.
There were 11,952 deaths from the disease on two chicken farms in Dacheng Township, Changhua county. Another 47,548 birds were destroyed to prevent the disease spreading.
The outbreaks were discovered after abnormal mortalities were observed in the flocks. All birds on the farms have now been culled, and disinfection and movement restrictions have also been used.
Surrounding poultry farms within 3 km radius of the infected farms are under intensified surveillance for 3 months.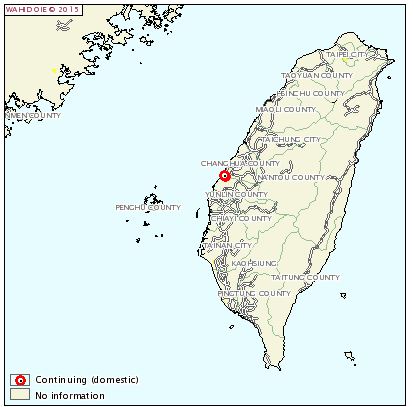 Further Reading
For more bird flu news visit our dedicated page here.