Cobb Grandparent Event Strengthens Ties Across South America
BRAZIL - Cobb grandparent customers from all over South America held their seventh biennial event in São José do Rio Preto (SP), Brazil, aimed at strengthening the partnership which has made the Cobb500 the most widely used broiler breeder across the continent.
The three-day event provided the opportunity for discussing the latest developments in research and development, production of grandparent stock and benchmark practices.
"Our main goal was to promote the exchange of experiences between the Cobb team and our customers," said Rodrigo Terra, Product Manager for Cobb-Vantress Brasil.
"The interaction with our team of specialists and technical assistants will not only spread new ideas but also help to strengthen the relationship with our customers and improve their trust in our company."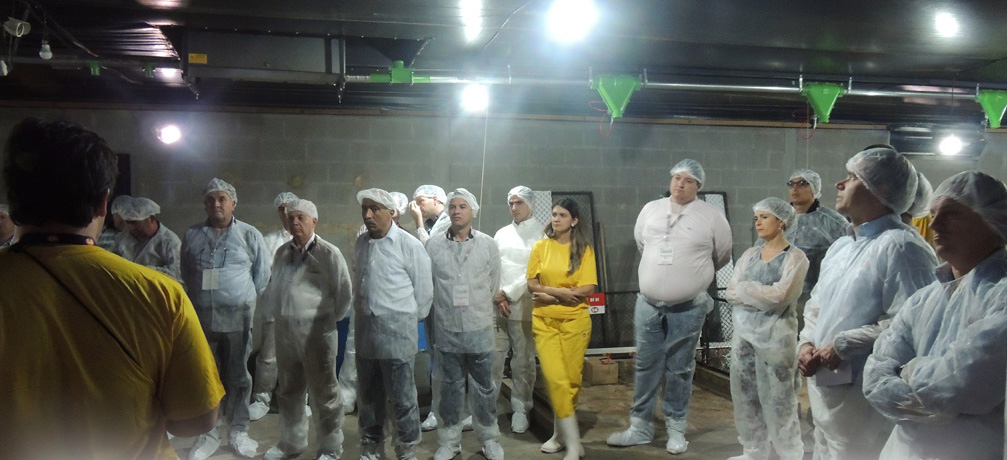 The program featured presentations by Cobb international specialists including Dr Frank Siewerdt, Global Director of Genetics, and Mark Cooper, Global Director of Product Management. Other speakers included Philippe Gouault, Grandparent Specialist for Cobb Europe, and Ben Green, Incubation Specialist for the Cobb World Technical Support Team.
After a presentation by Cobb-Vantress Brasil technical expert Jose Luis Januario on concepts of grandparent house ventilation, delegates visited the Cobb trials farm for practical exercises on the topic.