Ostrich Farms Hit by Low Path Avian Flu in South Africa
SOUTH AFRICA - Two ostrich farms have been hit by low pathogenic avian flu outbreaks in South Africa.
One of the farms held 494 ostriches and the other farm held 978 ostriches, with 343 cases detected in all across both farms.
The outbreaks occurred in Kannaland in Western Cape Province, and were of the H5N2 serotype.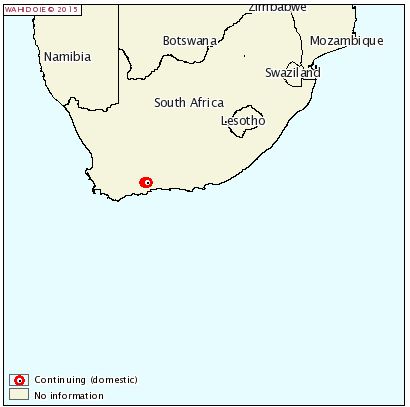 Further Reading
Visit our bird flu page by clicking here.