Bird Flu Cases Found in Taiwan Abattoir
TAIWAN - Two further outbreaks of highly pathogenic avian influenza have been reported in Taiwan, with one affecting an abattoir and one affecting a farm.
The abattoir case occurred in geese in Taoyuan County, with signs of disease discovered during a post-mortem inspection.
The carcasses were subsequently destroyed and the abattoir disinfected, but the authorities are still conducting tests on samples from the farm where the birds originated.
The outbreak on a farm affected turkeys in Yunlin County.
The outbreaks were of the H5N2 serotype.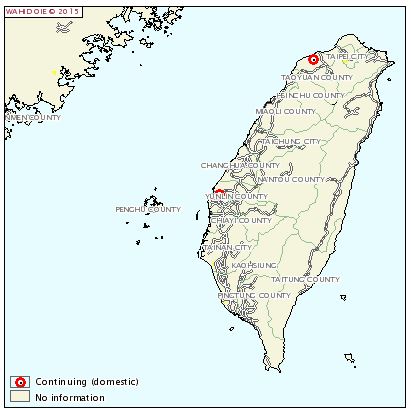 Further Reading
Visit our bird flu page by clicking here.