Brand-new Online Resource: Merial Launches VAXXITEK.com
GLOBAL - Merial, the animal health division of Sanofi, announces the launch of VAXXITEK.com.
This online, easy-access resource is dedicated to keeping the poultry community informed about VAXXITEK HVT+IBD and other Merial science and service offerings across a range of mobile and desktop devices.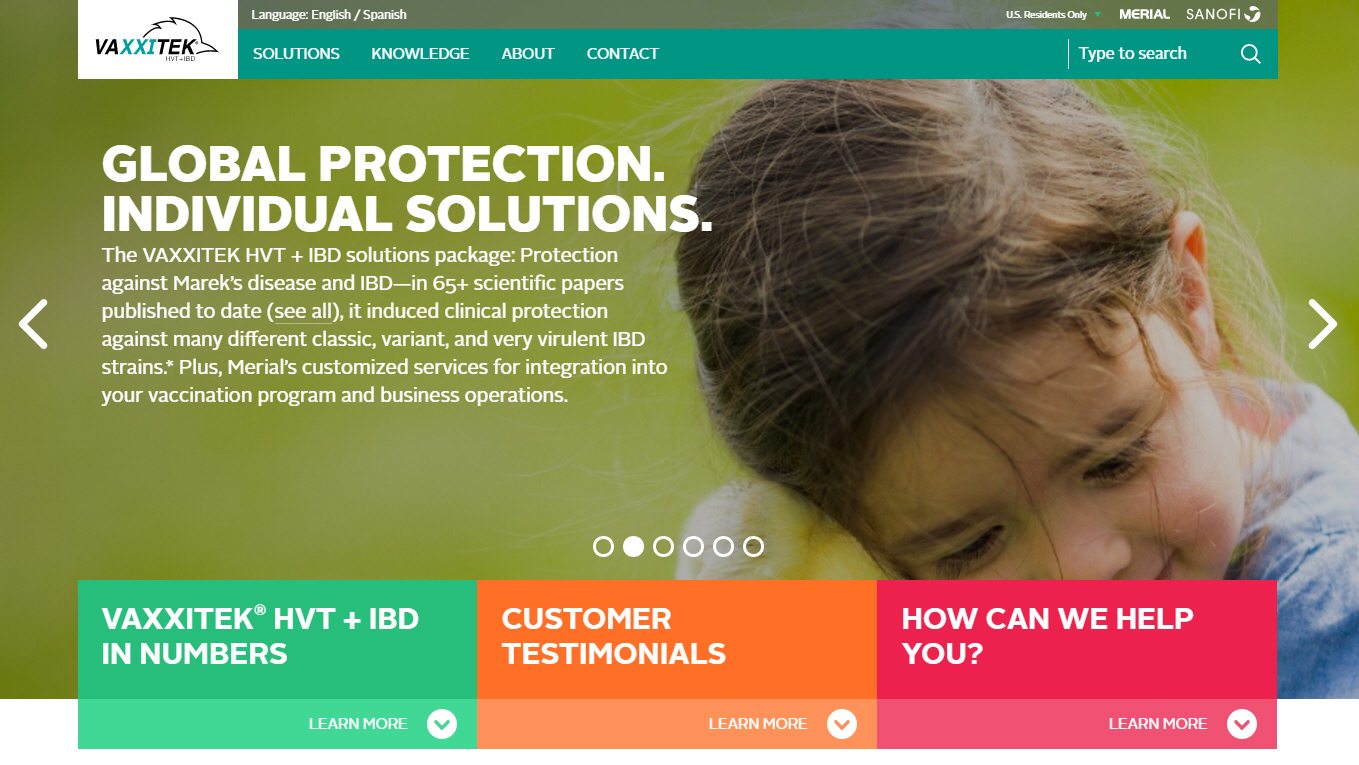 Click here to go to VAXXITEK.com
VAXXITEK.com was developed with a responsive design to facilitate access: "Many of our customers are continuously on-the-go, working on-site at hatcheries or farms and rarely tethered to a desk or computer," says France Marchal, Merial's Director for Avian Global Strategic Marketing and project lead for the online initiative, "so mobile access to the website was a top priority."
User-friendly navigation means that VAXXITEK.com users can quickly find what they need.
For example, the knowledge base is at the heart of the new website with content varying from scientific literature to customer testimonials. It contains summaries of field trials on poultry health and performance issues, peer-reviewed articles, newsletters, online training presentations, and more.
Popular with internet users, video content can also be found on the site highlighting business experiences with VAXXITEK HVT + IBD as well as footage explaining the vaccine's development, handling, production and underlying technology.
"One of the world's top-selling avian health products, VAXXITEK HVT + IBD has been administered to more than 60 billion birds worldwide," says Jérôme Baudon, Merial's Global Head of the Avian Business Unit.
"And with well over a decade of scientific and field evidence demonstrating its value to the global poultry industry, VAXXITEK.com is the right platform to share this wealth of knowledge with our current and prospective customers."
And Stéphane Lemière, Head of Global Technical Services adds: "The VAXXITEK HVT + IBD vaccine is more than just a product: it is a real service-offering between Merial and its customers and the website reflects exactly this: a full service package based on the three pillars of Merial's offer: high quality vaccines + vaccination technology and services + veterinary expertise, all intended to maximize poultry health, improve performance and profitability for the poultry producers".
VAXXITEK.com was developed as a forum for sharing Merial science with the poultry community on an ongoing basis, as well as other avian health information and industry insights. Poultry producers are invited to visit the website regularly to stay connected with the key issues that drive their industry.