Four More Avian Flu Outbreaks Reported in Taiwan
TAIWAN - Four more highly pathogenic avian influenza outbreaks have been reported in Taiwan, killing several different poultry species.
Two duck farms, one farm of breeding geese, and one farm of sentinel chickens were affected.
There were 515 cases, and 455 bird deaths across the four outbreaks. 9067 birds were also destroyed to prevent the disease spreading.
The outbreaks were of the H5N2 serotype, and took place in the Yunlin and Changhua counties.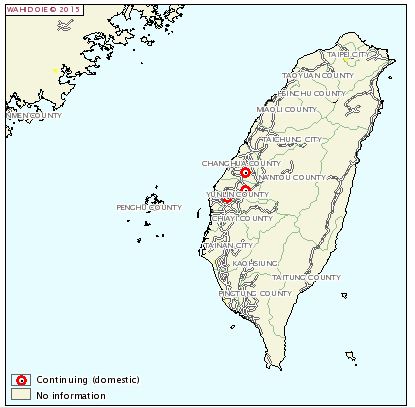 Further Reading
Visit our bird flu page by clicking here.