Inspirational Indian River Training Academy in Malaysia
MALAYSIA - Business Manager, Fred Kao and his Indian River® team hosted more than 65 customers from 19 countries at the 4th Indian River Training Academy in Penang, Malaysia in September
The full three day agenda featured a varied program covering genetics, breeder nutrition, lighting, management and chick output, embryo viability, water quality, a gut health analysis, managing coccidiosis, serving customers, broiler brooding and trouble shooting and management without antibiotics. Each day also included a dedicated interactive workshop designed to engage attendees and test their knowledge. The individual workshops focused on egg breakouts, breast scoring for pullets and least cost feed formulation.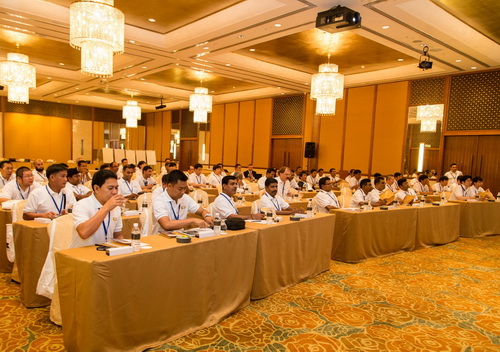 Of particular note was the presentation by Dominic Elfick, Aviagen International Product Manager who showed data and financial benefit of Indian River's genetic potential in bodyweights ranging from 1.3 to 2.7kg in the region. Guest speaker Dr. Susan Watkins from the University of Arkansas spoke of the importance of water quality, raising a lot of interest in the audience. Mr. Mark Wright, Aviagen Regional Service Manager, Asia discussed the Aviagen® commitment to make Indian River the brand of choice for customers in the region and highlighted the global service and support team. Key speaker, Esmi San Pedro, Commercial and Service Manager, Indian River addressed the importance of what small improvements in brooding management can turn into when harvesting the final flock.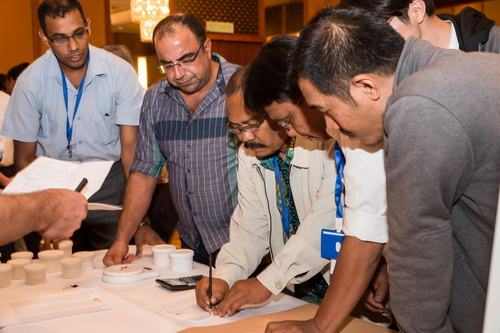 The excellent training academy program was followed on day four with team building activities for all attendees prior to a conference dinner in the evening.
"Support for the Indian River Training Academy has been growing each year that it has been held. We are pleased with the attendance and the whole Indian River team puts in a lot of time and resource into making the program attractive and valuable for production and support people within the Indian River customer family. The event is dedicated to improving understanding, sharing experiences and the advancing the performance of Indian River," commented Fred Kao.