Thousands More Poultry Dead in Nigerian Bird Flu Outbreak
NIGERIA - Another outbreak of H5N1 highly pathogenic avian influenza has caused the deaths of 1000 birds in Nigeria.
The outbreak affected both 14-month-old layers and 8-week-old broilers on a farm in the Rivers area. Another 2500 birds were destroyed to prevent the disease spreading.
Movement controls, disinfection, stamping out and official disposal are all being used to try and control the spread of avian flu in Nigeria.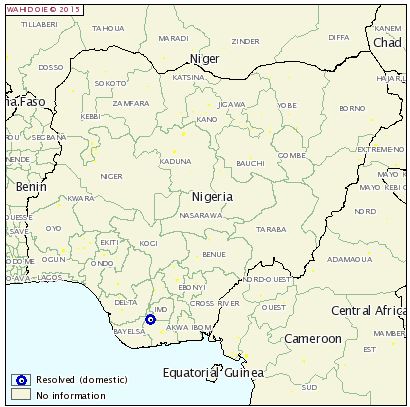 Further Reading
Visit our bird flu page by clicking here.