Three More Avian Flu Outbreaks Hit Nigeria
NIGERIA - There have been three more avian influenza outbreaks affecting layers in the Rivers area of Nigeria.
510 layers of various ages died from the disease. Another 5647 susceptible birds were destroyed to stamp out the disease.
Movement controls, disinfection and official disposal of carcasses and waste are being used to combat the spread of the disease.
The outbreaks were of the H5N1 serotype.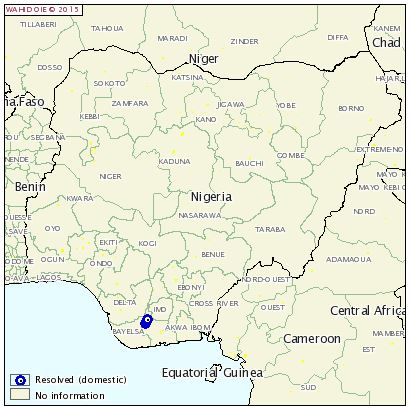 Further Reading
Visit our bird flu page by clicking here.