Avian Flu Spreads in Vietnamese Backyard Poultry
VIET NAM - There have been two outbreaks of H5N6 highly pathogenic avian influenza in Central Viet Nam.
Both the outbreaks occurred in backyard poultry in Quang Ngai province (see map above), causing 824 deaths. Another 861 birds were destroyed.
One outbreak of the highly pathogenic H5N1 version of the disease has also been reported in backyard poultry in Ha Tinh province (see map below). That outbreak caused 100 deaths, and 549 birds were destroyed.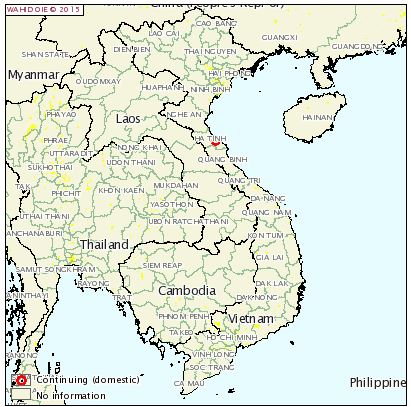 Further Reading
You can visit the avian flu page by clicking here.