Low Path Avian Flu Outbreaks Continue in South Africa
SOUTH AFRICA - There have been another 11 outbreaks of low pathogenic avian flu on South African ostrich farms.
There were 6033 cases of the H5N2 form of the disease in the southern Western Cape province.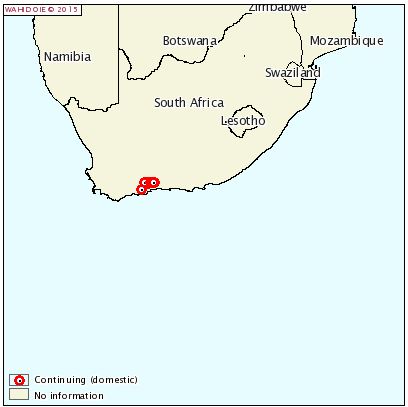 Further Reading
You can view the full report by clicking here.