More Low-Path Avian Flu in South African Ostriches
SOUTH AFRICA - A H7 serotype of low pathogenic avian influenza has infected 12 ostriches on a commercial ostrich farm.
The farm held 1200 ostriches in total. The infection was discovered in pre-slaughter testing.
The outbreak was located in Cambedoo, in Eastern Cape province.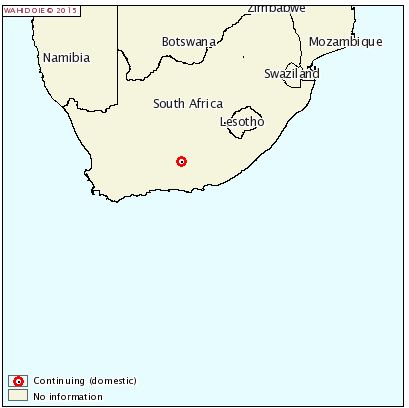 Further Reading
You can view the full report by clicking here.