Aviagen Increases Setting Capacity in Stratford Hatchery
UK - Aviagen® is pleased to announce the opening of a brand new £8 million annexe to the company's existing Stratford Hatchery in Warwickshire.
As demand for Aviagen's high quality breeder stock of all generations continues to grow, the increased capacity of the hatchery significantly enhances Aviagen's ability to serve both the global export market as well as parent stock customers in the UK.
Adjoined to existing buildings, the new annexe adds additional egg-setting capacity, allowing Stratford to meet the market needs for the foreseeable future.
Graeme Dear, General Manager Aviagen UK Limited, stated: "We are thrilled with the new addition to the site at Stratford. Over the past few years there has been a steady increase in demand for Aviagen stock and the significant investment in the Stratford Hatchery validates the level of support we receive from our shareholders who see the value of this long-term commitment to the UK.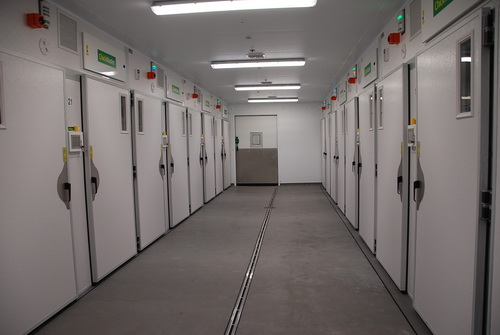 This expansion of the facility positively reflects the consistently high biosecurity standards and general excellent health status we have within the UK. The growth also recognises the unique skill base of our existing Stratford workforce. We expect approximately 35 new jobs to be created as a result which include management, supervisory, maintenance, hatchery and administration positions for the local area."
You can see images of the impressive new annexe as well as further information on the expansion by clicking here.