Further H5N1 Bird Flu Outbreak in Ghana
GHANA - More backyard poultry has been infected with highly pathogenic avian influenza in Greater Accra, Ghana.
The outbreak, of the H5N1 serotype, claimed the lives of 17 birds. Another 583 birds had to be destroyed to contain the outbreak.
The birds affected were pullets at the point of laying, old brown layers and cockerels in deep litter.
Stamping out, quarantines, movement controls and disinfection measures are in use to control the spread of the virus.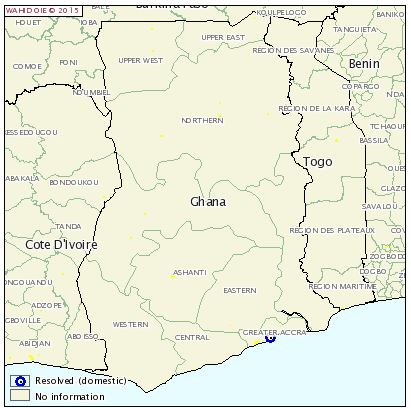 Further Reading
You can visit the avian flu page by clicking here.