More Details Released of German Bird Flu Outbreak
GERMANY - More details have been revealed about the outbreak of low pathogenic avian influenza announced earlier this week, in a report by the German authorities to the World Organisation for Animal Health (OIE).
The outbreak, in Cham in Bavaria, consisted of a sub-clinical infection with the H5N2 virus. Only one case was discovered, but 13,100 birds were subsequently destroyed to prevent the disease spreading.
The flock consists of 9,500 laying hens, 2,000 ducks, 100 turkeys and 1,500 free-range geese.
The holding was placed under movement restrictions on 4 December 2015, and the report confirmed that all poultry has been destroyed and safely disposed of. No poultry, poultry meat and eggs have been moved to other regions in Germany, EU Member States or third countries.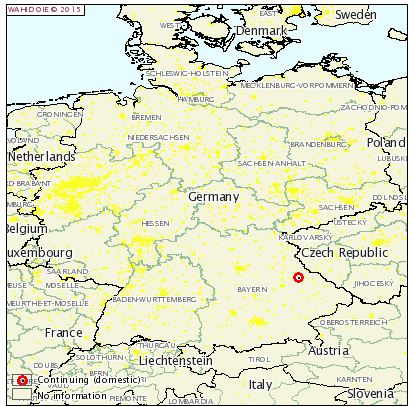 Further Reading
You can visit the avian flu page by clicking here.