Aviagen Marks a Special Milestone at IPPE 2016
US - As poultry professionals from around the world gather in Atlanta for the 2016 International Production Processing Exhibition (IPPE), Aviagen®, the world's leading poultry breeding company, looks forward to another successful show.
IPPE 2016 will mark a special milestone for Aviagen as they celebrate 60 years of the Ross® brand in 2016. Since its foundation in Scotland in 1956, Ross has grown to be the world's most popular brand with a product range including the Ross® 308, Ross® 708 and Ross® PM3.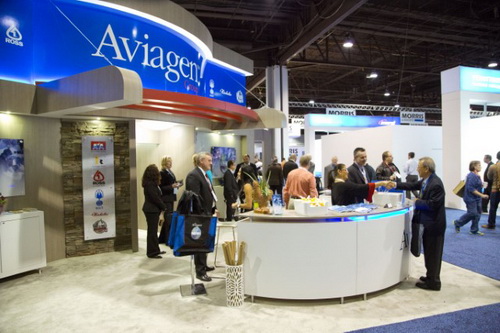 Aviagen will exhibit all three of its main commercial brands at this year's show, including Arbor Acres®, Indian River® and Ross at its booth B4411.
This year's theme 'Global Reach, Local Touch' will be supported by Aviagen service teams from more than 30 countries.
IPPE provides an excellent venue for business discussions with both customers and suppliers from across the world. The focus of these relationships - both globally and locally - is the cornerstone of the business and presence at the show.