Bird Flu Outbreak Found on Indian State Poultry Farm
INDIA - Thousands of birds have died on a state poultry farm after an outbreak of H5N1 highly pathogenic avian influenza.
The poultry farm is in the state of Tripura, in eastern India.
Over 1500 birds died, and over 5000 birds were destroyed on the farm as a result of the outbreak.
Movement controls, screening, disinfection and quarantine measures have been applied to prevent spread of the disease.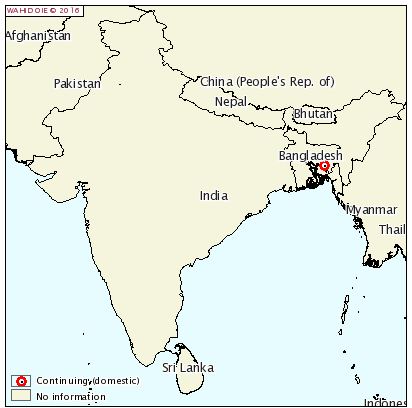 Further Reading
You can visit the avian flu page by clicking here.