Egyptian Seminar Focuses on Current Issues Facing Region's Poultry Industry
EGYPT - Best management practices to counter current issues facing the poultry industry in the Middle East were the topic of the fifth annual seminar held by Cobb grandparent distributor Al Watania Egypt and sponsored by Cobb Europe.

During the two-day seminar in Egypt, 70 attendees from key integrations and independent producers heard Cobb specialists talk about different aspects of management.
"There is a long history of partnership between Cobb and Al Watania Poultry in both Saudi Arabia and Egypt to produce competitive, safe protein for consumers — our goal in serving the industry in the Middle East," said Hosam Amro, technical manager for Cobb Europe. "Such an event is an excellent opportunity for our Cobb Europe team to listen and talk with the key producers in Egypt.
"It enables us to understand customers' requirements to feed back to our research team, as well as to put across the best management practice to support the industry in the current difficult time with elevated local feed ingredient prices and disease challenges. Farmers and integrators need to be able to produce a competitive, profitable product."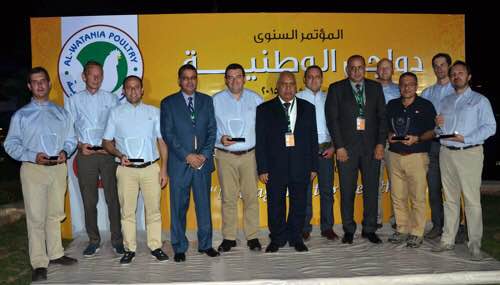 Tore Mercan, sales and technical director of Cobb Europe, provided a company update, followed by presentations on the genetics of today and tomorrow covered by Dr Randy Borg, European director of genetics, parent stock female management by Mohamad Kallas, Cobb regional technical manager, and male management to optimize fertility and brooding management by Hosam Amro.
Other Cobb speakers included respiratory viral challenges and vaccine application by Dr Andre Derkx, senior veterinarian, ventilation for optimizing performance by Matthew Wilson, technical services manager, water management and house hygiene by Dr Andrea Pizzabiocca, technical support, best hatchery practice by Dr Eduardo Costa, hatchery specialist, and parent stock nutrition and feed mill quality measures by Edward Diehl, nutritionist.

Customer reaction was enthusiastic typified by Saed Gened, of Misr Arabe Poultry, who spoke of the 'excellent presentations ' on aspects of rearing, production and health