Five More Bird Flu Outbreaks Hit Ghana's Accra Region
GHANA - There have been another five outbreaks of highly pathogenic avian influenza in the Greater Accra region of Ghana.
The outbreaks were of the H5N1 serotype, and affected two farms and three backyard holdings. Two of the backyard outbreaks affected cockerels at a military hospital in the region.
Layers and broilers were affected at both farms, some of which were in deep litter.
There were 641 deaths and over 25,000 birds were destroyed as a result of the outbreaks.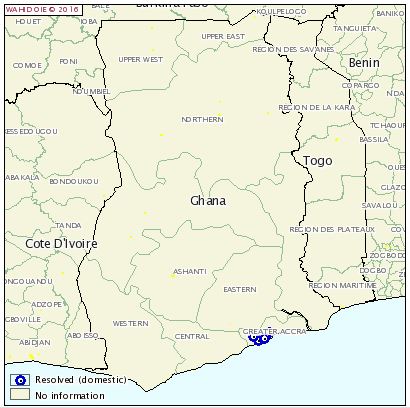 Further Reading
You can visit the avian flu page by clicking here.