More Avian Influenza Outbreaks Found in Nigeria
NIGERIA - A wave of new outbreaks of highly pathogenic avian flu have been reported in Nigeria, as the country struggles to contain the disease.
Nineteen new outbreaks were reported in the northern half of the country last week, of the H5N1 strain.
The outbreaks occurred mostly in Kano province, but also in Plateau, Adamawa, Kaduna, Bauchi and Katsina.
Seven of the outbreaks occurred on backyard holdings, and the rest on farms. Several different species were involved, including chickens (broilers and layers), turkeys, geese, guinea fowl and peacocks.
Over 90,000 birds were lost in the 19 outbreaks, which were mostly culled to prevent the disease from spreading, though some died from the disease.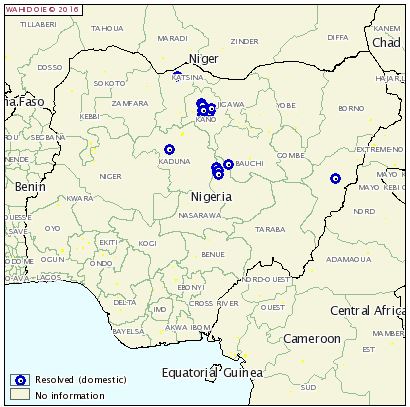 Three further outbreaks were found in the southern half of the country (pictured below).
These outbreaks were also of the H5N1 avian influenza strain and affected farms in Enugu, Delta and Ebonyi provinces.
Nearly 5000 birds died in these three outbreaks, which affected broilers and layers.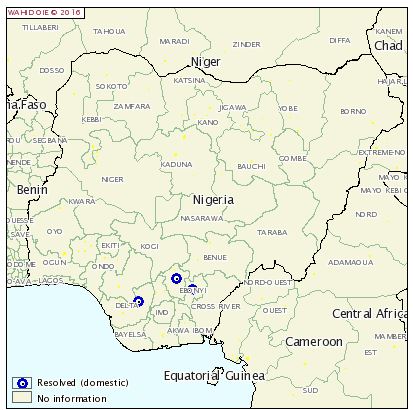 Further Reading
You can visit the avian flu page by clicking here.