Two More Avian Flu Outbreaks in Viet Nam
VIET NAM - Two more outbreaks of H5N6 highly pathogenic avian influenza have been discovered in Viet Nam.
Two backyard flocks, amounting to 1824 birds in total, were affected in the Quang Ngai and Kon Tum provinces.
Over one thousand birds died and 770 were destroyed in the outbreaks.
Stamping out, disinfection and surveillance measures have been enacted.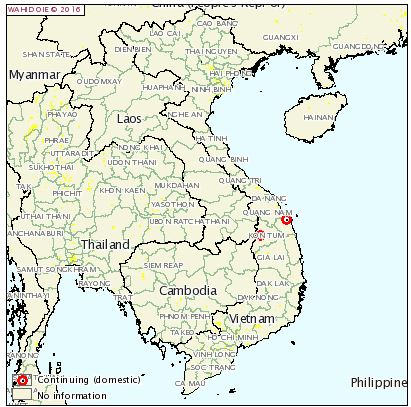 Further Reading
You can visit the avian flu page by clicking here.