USDA Reports Added 50 Million Lbs to Chicken Production
ANALYSIS - USDA released four reports on Tuesday with implications for the livestock and grain markets, writes Sarah Mikesell for ThePoultrySite.
Allendale Inc.'s chief strategist, Rich Nelson, shares highlights and what it means for the poultry, cattle, pig, corn, soybean and wheat markets.
Poultry
USDA added 50 million pounds to their chicken production estimate, now 40.950 billion pounds. On top of that, a 125 million pound decline was noted for exports.
This helped push the increase in chicken per capita up from a 0.8 per cent increase in 2016 to now a 1.3 per cent increase. This is on top of the massive 6.8 per cent increase posted in 2015 vs. 2014.
Cattle
There was nothing but good news for beef in the back pages of the January supply and demand report. 2016 production was cut by 75 million pounds as USDA noted that placements have been hit hard in recent months. They now see beef production this year at 3.8 per cent higher than 2015.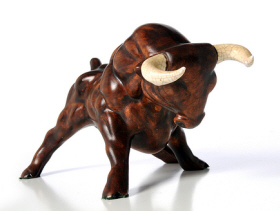 USDA has fixed their excessively high estimates of beef production in Q1 and Q2, now +0.7% per cent and +1.7 per cent vs. 2015. It could be argued that there might still be a more to take off that Q2.
Also supportive, they took off 100 million pounds from their previous import number and added 50 million pounds to exports. They now see the amount of beef left for the US consumer, which is the determinant of price, at 0.7 per cent higher than last year. That increase is down from recent months.
On the bearish side, we still have not fixed our meat supply problem. Gains in USDA's estimates of chicken, pork, and turkey production offset today's beef decline. The consumer was faced with 4.4 per cent more meat in 2015 than 2014. We will add 1.3 per cent to that tonnage in 2016.
Hogs
USDA's pork production estimate was increased by 35 million pounds this month on the supply/demand report. They now see 2016 output at 24.960 billion, 1.9 per cent over last year.
With no change in imports or exports, US consumers will have 50.1 pounds per person waiting for them this year, which is 0.8 pounds over 2015. Don't forget, this is on top of the 7.1 pounds increase we shoved on their plate in 2015.
Corn
2015 Production Revision: USDA revised this past fall's harvest down by 52 million bushels by lowering planted acres by 382,000. However, they found more acres harvested than previously forecast, up 85,000. Yield was brought down from 169.26 bu/acre to 168.44. This is still just under last year's record level of 170.99 bu/acre.
December 1 Grain Stocks: Every three months USDA surveys both farmers and users of grain to see how much is being used since the start of the new crop year on September 1. It gives the industry a roadmap to see how well demand has just been and can help fine-tune our estimate of year-end stocks (August 31). This report is very important for corn because we don't have a weekly or monthly report to fill in the blanks for the important feed/residual category. This specific report has historically been the market mover in previous years. USDA found 11.212 billion bushels of old crop corn in their December 1 survey. That was right next to the trade's 11.237 billion estimate and minimally over last year's 11.211.
August 31 Ending Stocks Estimate: Each month USDA incorporates changes in supply and demand and updates their ending stock forecast. While production was revised down by 52 million, that was more than offset with some negative factors. Imports were raised by 10 million, other industrial use (non-ethanol), was lower by 10 million, and exports were lower by 50 million. Ending stocks were raised from 1.785 billion to now 1.802 billion. Allendale suspects to see further negative export revisions in future reports.
World Stocks: No changes were made to Brazil or Argentina production. Due to drought, South African production was sharply lower from 12 million tonnes to now 8 million tonnes. World stocks were lowered from 211.85 million tonnes to 208.94 million tonnes.
Soybeans
2015 Production Revision: This past fall's production was revised down by 51 million bushels. Planted acreage was lowered by 555,000 acres and harvested was similarly dropped by 580,000 acres from previous expectations. Yield was also lowered, from 48.30 bu/acre to 48.01 bu/acre. This remains a record soybean yield.
December 1 Grain Stocks: Typically there are no big surprises for soybeans on the quarterly Grain Stocks report. Unlike corn, there is reliable and timely data on demand (crush and exports). USDA's finding of 2.715 billion bushels was right next to the trade's average estimate of 2.720 billion bushels. As you would expect this was higher than last year's 2.528 billion bushels at this time.
August 31 Ending Stocks Estimate: After accounting for the lower production, USDA only cut the demand estimate by 27 million bushels (-25 million bushels exports and -2 million bushels residual). Ending stocks were lowered from 465 million to 440 million. This was positive compared with last month and the trade expectation, but it doesn't fix the big picture supply problems.
World Stocks: No changes were made to Brazil or Argentina production. A slight decrease in world stocks was noted, from 82.58 million tonnes to 79.28. Smaller numbers from the US and better export expectations for Argentina were the main changes noted. In addition, stronger domestic use estimates out of China more than offset their small production increase.
Wheat
December 1 Grain Stocks: Wheat operates on a June 1 to May 30 marketing year. The Grain Stocks number represents what is left over after the second quarter of use. At 1.738 billion, USDA found just a little more grain than the 1.698 billion average guess.
May 31 Ending Stocks Estimate: With the lower demand noted on the Grain Stocks report, USDA made some changes to their end of year stock estimate. Lower wheat for livestock feed and lower seed demand more than offset a small 5 million decline in imports. Ending stocks were raised from 911 million bushels to 941 million bushels.
World Stocks: No significant production changes were made for any of the other countries. Some have suggested a slight decline will be seen for Former Soviet Union countries in future updates. Ending stocks were raised from 229.86 million tonnes to 232.04.
Winter Wheat Seedings: The real superstar of all four reports was the wheat planting survey. Only 36.609 million acres were planted, 2.7 million under the trade guess. That was the lowest since 2010's 36.576 and the second lowest since 1913's 33.608. Again, the second lowest winter wheat planting since 1913! Some have suggested acres moved to small grains and hay or CRP. This news does help out the well-supplied world wheat picture. On the downside, there is no doubt that many of these missing acres will be planted to spring crops (corn and soybeans).