Aviagen Anadolu Opens its Doors to Customers
GLOBAL - Aviagen® hosted two open days in Ankara for its Aviagen Anadolu customers at the end of January to showcase recent investment and demonstrate its commitment to the Turkey, Middle East and Africa (TMEA) region.
The open days were attended by 7 customers, representing many of the local Turkish integrators. Over the course of the two days, the customers visited a number of the different Aviagen Anadolu facilities that make up the production chain, including the Feed Decontamination Unit, the latest grandparent farm; Elmadag Hatchery and the new, ISO accredited laboratory, all of which have been built and opened in the last four years. The tour gave customers an inside view of the long term investment and commitment Aviagen has made to the Turkish market.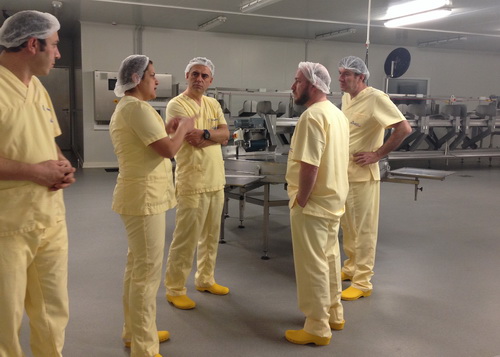 The modern, standalone Feed Decontamination Unit supplies pathogen-free feed for Aviagen Anadolu's Ross® grandparent facility, ensuring that Ross parent stock continues to achieve the highest biosecurity and health status possible. All of the facilities are located in a very isolated part of the central Ankara region to ensure biosecurity is maintained across the production units.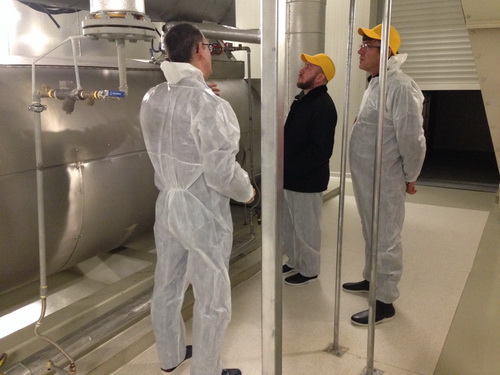 Kayhan Gursel, Sales Manager, Aviagen Anadolu, said: "We invest a lot in facilities for our customers and to ensure that the Ross 308 is seen as the leading bird in the region. The customers got to see that the facilities are spread out across less populated areas in order to meet Aviagen's high standards for health and biosecurity."
"We wanted to demonstrate our continued investment and commitment so it seemed only natural to show our customers exactly what we have to offer. The event was hugely successful and we hope to welcome more customers in the future."