Bird Flu Found in Bangladesh Crows
BANGLADESH - An outbreak of highly pathogenic avian influenza has been discovered in wild birds in Bangladesh.
An unusual number of deaths in House Crows was reported to the authorities and investigated.
Laboratory testing revealed that the crows had H5N1 avian influenza.
The report to the World Organisation for Animal Health said that the crows contracted the virus through eating the city waste.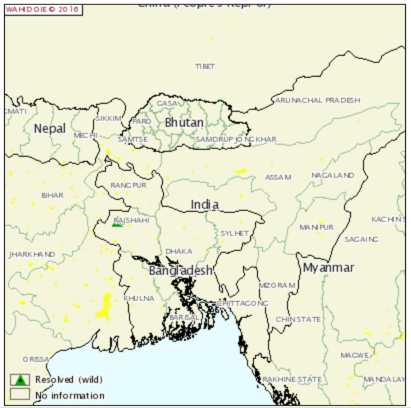 Further Reading
You can visit the avian flu page by clicking here.