Double Honour for Kuipers Group in South Africa
SOUTH AFRICA - Having won a Golden Comb Award in 2015, the Kuipers Group was honoured again when it achieved the top performing flock in the Cobb Europe, Middle East and Africa region. Flock E015 at the Eagles Pride Koster facility in South Africa achieved an outstanding 148.79 chicks at 60 weeks.
Pieter Oosthuysen, key accounts and regional technical manager for Cobb in Africa, presented a special award to Arend Kuipers, Charles le Maitre and the Koster Breeder team at a lunch party.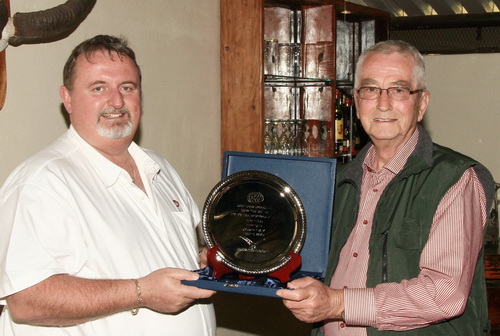 Commenting on the achievement, Theo Bezuidenhout, technical and sales manager for Cobb South Africa, stated: "This award recognises the quality of management of the Eagles Pride Koster Breeder team and it shows the genetic potential of the bird, given that there is constant genetic improvement year after year.
"With flocks like this, the cost of producing chicks is much lower and utilisation of hatchery capacity much more efficient. We would like to congratulate Eagles Pride on their exceptional performance and success in the industry over the last 14 years."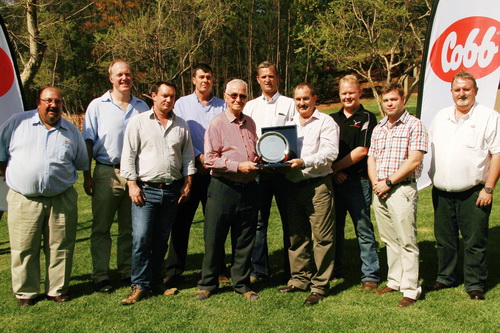 Eagles Pride was established in April 2001 and is now the largest independent non-integrated broiler hatchery in South Africa. On receiving the award, Rudolph Loest, Koster complex production manager, thanked the executives of Eagles Pride for allowing his team to 'farm the way they know best'.