Further Bird Flu Outbreaks Found in Nigeria
NIGERIA - Seventeen more outbreaks of highly pathogenic avian influenza have been reported in Nigeria.
The outbreaks were all of the H5N1 strain, which has been spreading around the region for some time.
Eight of the outbreaks took place in Kano province, which was the most severely affected area. The other provinces affected were Kaduna, Federal Capital Territory, Plateau, Bauchi and Kebbi.
The outbreaks affected both layers and broilers, in backyard holdings and commercial farms.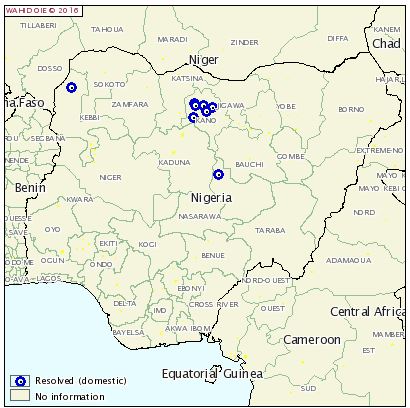 Further Reading
You can view the full report by clicking here.