Hybrid Poultry Opens New Cobb Parent Hatchery in Zambia
ZAMBIA - Hybrid Poultry Farm, the Cobb franchise distributor in Zambia, has opened a new parent hatchery on its farm at Kabwe.
The company has invested more than US$12 million in the fully environment controlled facility on a 5000-acre (2023-hectare) block of land bought solely for the parent operation. It is situated in an isolated farming area and provides a high degree of biosecurity.
The hatchery has the latest technology with the incubation systems remotely monitored and controlled through a satellite interface.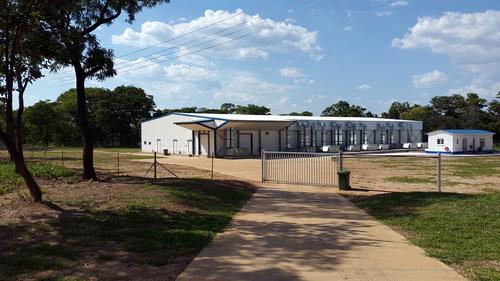 The new Hybrid hatchery in Zambia
Managing director Richard Keeley was delighted with the quality of the initial hatch of Cobb500 parents for placement on Hybrid Poultry farms.
He stated: "It was our intention to ensure that we developed a world-class facility that would not compromise on any aspects of technology or standards, and I am delighted to say that the first hatches to come through our new facility have shown marked improvement in hatchability and chick quality.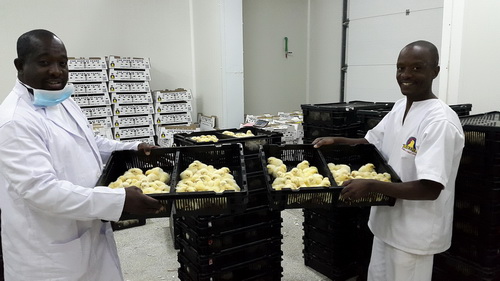 Newly hatched Cobb500 parent chicks
"The facility will provide for our future growth not only for our Hybrid integration in Zambia but our associated companies in Kenya and Tanzania in supplying Cobb products to meet regional demands."
Pieter Oosthuysen, key accounts and regional technical manager for Cobb in Africa, added: "I'm very happy to see this new investment in Zambia as the market is expanding and Hybrid is ideally positioned to supply quality chicks to other Cobb customers in the region like Zamhatch. The sister operations Kenchic and Tanbreed will receive imported flock placements as they have large parent flocks, which is a huge benefit for improved uniformity and better chick production."