Latest Arbor Acres Parent Stock School Hailed as 'Great Success'
GLOBAL - The annual Arbor Acres® School took place in Germany and the Netherlands last September.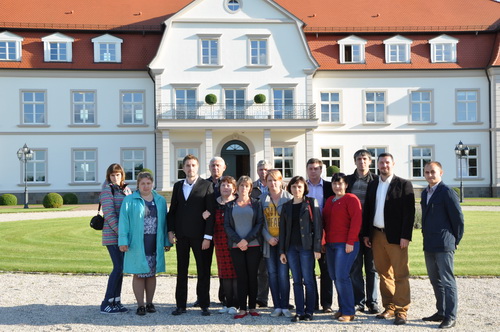 The School is a unique platform for Aviagen® LLC to unite Arbor Acres customers from all over the country, with the latest School attracting participants from as far afield as the western borders of Krasnodar and Belgorod to Siberia and the eastern regions. It provides a great opportunity to update attendees on R & D and genetics, whilst at the same time allowing the participants to share their experience with their peers in a friendly and relaxed environment.
This year's School focus was on the management of parent stock, incubation, biosecurity and the microclimate of the houses.
Attendees were given talks from guest speakers such as Marleen Boerjan from Pas Reform, who focused on hatching egg quality and ways to produce a high-quality day old chick, and Henk Rodenboog, company representative for Koudijs, who talked about the microclimate of parent-stock houses.
Participants commented on the benefits of the event which provided them with many new ideas and opportunities to further their knowledge. Svetlana Lezhneva, PS Chief Technologist, JSC "Belgrankorm", summarized: "I want to express my gratitude to the Arbor Acres team for conducting this training. The combination of theoretical and practical lessons allowed us to learn a lot and to immediately see how what we have learnt is applied in practice. I hope my fellow students have continued success in achieving the best performance as well as in maintaining a constant desire to improve their knowledge and skills in poultry! "
Vladimir Pankratov, Aviagen LLC, said; "We would like to wish all of the participants every success in their work and offer a big thank you to all the lecturers of the School. We are already excited to welcome students to the next Arbor Acres School in 2016."