More Avian Flu Found in Nigeria
NIGERIA - Two further outbreaks of highly pathogenic avian influenza have been discovered in Nigeria.
These are the latest in a string of outbreaks of the H5N1 strain that has been spreading around the country.
Over 21,000 birds were destroyed and over 3500 died as a result of these latest outbreaks in Plateau and Zamfara provinces.
Both the outbreaks affected farms holding layers.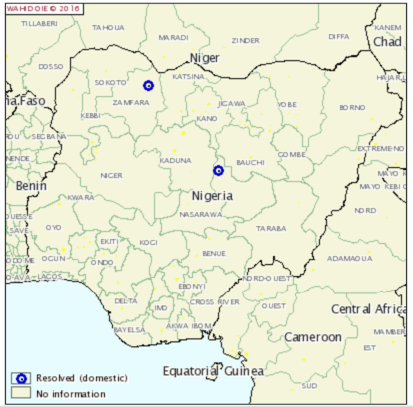 Further Reading
You can visit the avian flu page by clicking here.