More Bird Flu Discovered in Taiwan
TAIWAN - Six new outbreaks of highly pathogenic avian influenza have been found in Taiwan.
The outbreaks affected goose and chicken farms in Pingtung, Changhua, Tainan City and Yunlin counties, and were detected after abnormal mortality levels.
One of the outbreaks in Pingtung county was of the H5N8 strain, whilst the other five were of the H5N2 strain.
In total, over 23,000 birds were destroyed and over 18,000 died as a result of the outbreaks.
Control measures used include movement controls, screening, stamping out, disinfection and quarantine.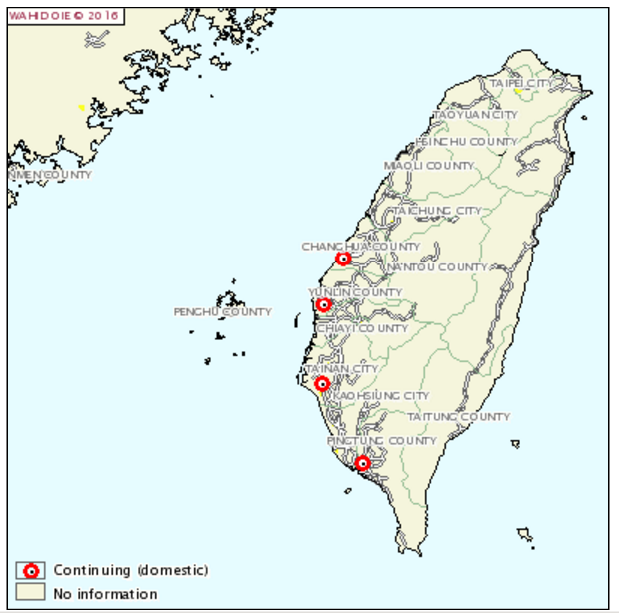 Further Reading
You can visit the avian flu page by clicking here.