More Bird Flu Found in Ghana
GHANA - An outbreak of highly pathogenic avian influenza has been found in Greater Accra in Ghana.
The backyard poultry affected were 8 month old white layers in deep litter.
Over 200 poultry were destroyed in the outbreaks and nearly 200 died from the disease at the farm.
The strain of the outbreak was H5N1.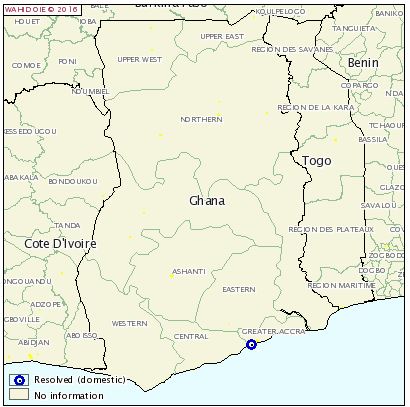 Further Reading
You can visit the avian flu page by clicking here.