Poor Biosecurity Linked to Further Bird Flu Spread in Nigeria
NIGERIA - Twenty-three more outbreaks of highly pathogenic avian influenza have been reported in Nigeria.
Of the four outbreaks reported on 4 February, two were in Kano and two were in Plateau province.
Of the 19 reported on 8 February, eight were in Kano, two were in Jigawa, three were in Federal Capital Territory, two were in Adamawa, two were in Kaduna, one was in Plateau and one was in Ebonyi.
The outbreaks, of the H5N1 strain, affected both backyard holdings and commercial farms, and both broilers and layers of all ages.
Poor farm biosecurity was once again implicated in the spread of disease.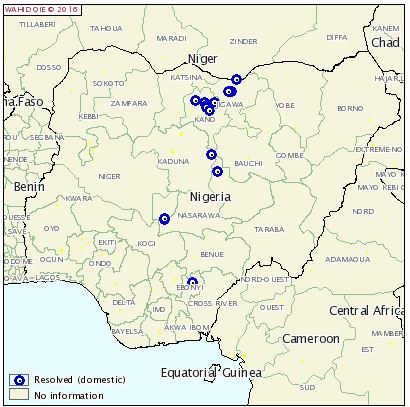 Further Reading
You can visit the avian flu page by clicking here.