Thousands of Poultry Dead in Latest Chinese Bird Flu Outbreak
CHINA - Over 35,000 birds have died in China's most recent highly pathogenic avian influenza outbreak.
The outbreak, of the H5N1 strain, occurred in Liupanshui, Guizhou province.
Over 5000 birds died and over 29,000 were destroyed as a result of the outbreak.
China's report to the World Organisation for Animal Health did not speculate on how the virus may have spread to the area.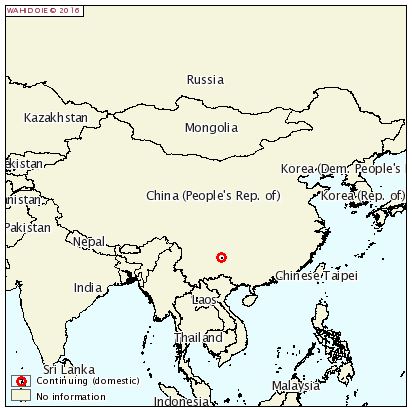 Further Reading
You can visit the avian flu page by clicking here.