Bird Flu Continues to Spread in Nigeria
NIGERIA - Two more outbreaks of highly pathogenic avian influenza were report in Nigeria on 8 March.
The outbreaks, in Zamfara and Bauchi provinces, affected pullets of unknown age on two farms.
The pullets were affected by the H5N1 form of the virus.
Over 13,000 birds were destroyed and 491 died in the outbreaks.
Poor farm biosecurity was again implicated in the spread of the disease.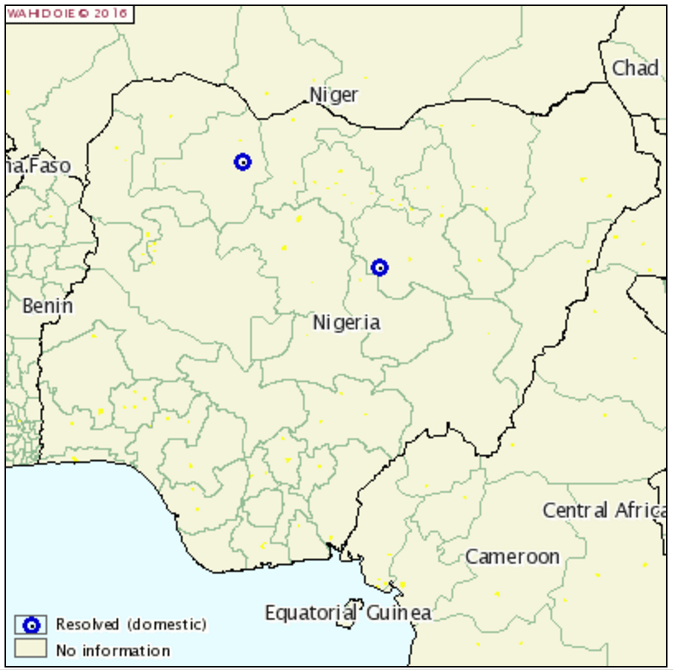 Further Reading
You can visit the avian flu page by clicking here.