Breeding Ducks Hit by Latest South Korean Bird Flu Outbreak
SOUTH KOREA - An outbreak of H5N8 highly pathogenic avian influenza has been discovered in South Korea.
The affected farm was a duck-breeding operation in Gyeonggi-Do province.
Twenty birds died from the disease, and over 10,000 more had to be destroyed as a result of the outbreak.
Quarantine, movement controls, disinfection and stamping out are all being used as control measures by the South Korean authorities.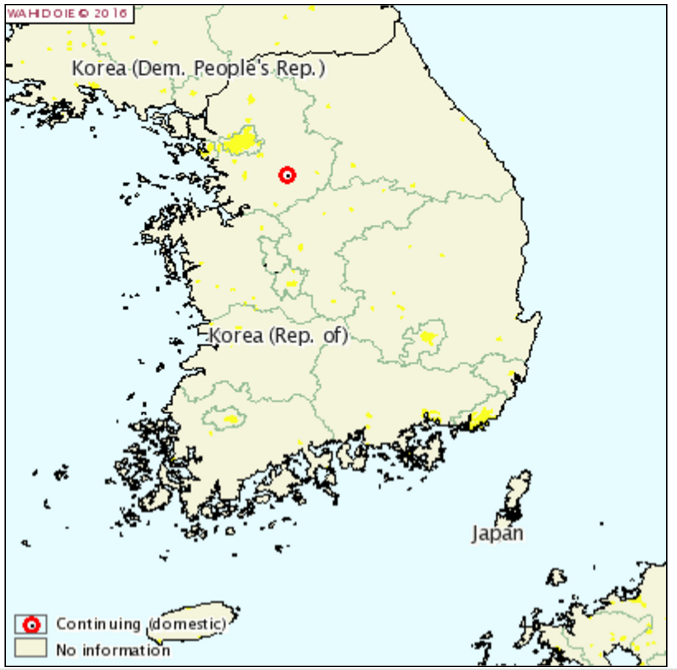 Further Reading
You can visit the avian flu page by clicking here.