Five More Bird Flu Outbreaks Found in Nigeria
NIGERIA - Plateau, Federal Capital Territory and Benue regions were affected in the highly pathogenic avian influenza outbreaks reported on 7 March.
The H5N1 strain killed 310 birds and over 3000 more were destroyed in an attempt to contain the disease, which has been sweeping the country.
The outbreaks occurred on two farms and three backyard premises, with poor biosecurity blamed for the outbreaks.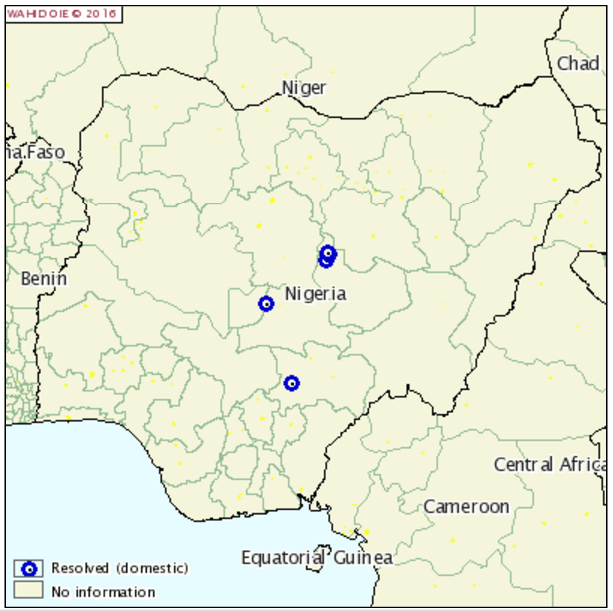 Further Reading
You can visit the avian flu page by clicking here.