Fourteen More Bird Flu Outbreaks Found in Nigeria
NIGERIA - Kano, Kaduna and Plateau provinces were the areas affected by the latest group of highly pathogenic avian influenza outbreaks to be reported in Nigeria last week.
The outbreaks affected five backyard enterprises and nine farms. Mostly layers were affected by the disease, but some other poultry including guinea fowl and turkeys were also affected.
The outbreaks were of the H5N1 strain that has been spreading around the country, and they were again attributed to poor farm biosecurity.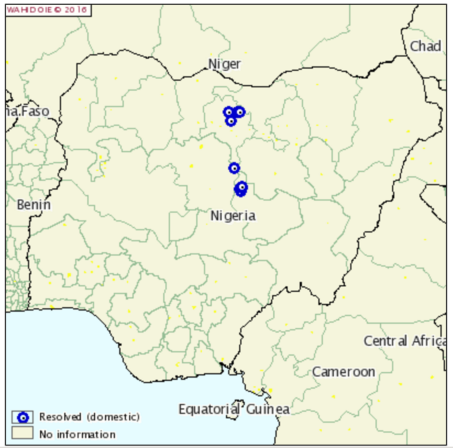 Further Reading
You can visit the avian flu page by clicking here.