Indian River Association Global Customer Meeting in Dubai
UNITED ARAB EMIRATES - Indian River® has gathered strength since last meeting in 2014 adding important grandparent customers and planning for more growth in both existing and new markets.
The attendance at the 6th association in Dubai for global Indian River customers was further testimony to the rising interest and progress that has been generated by the performance of the Indian River breeder and the broiler together with the outstanding efficiency and service from the branded support team.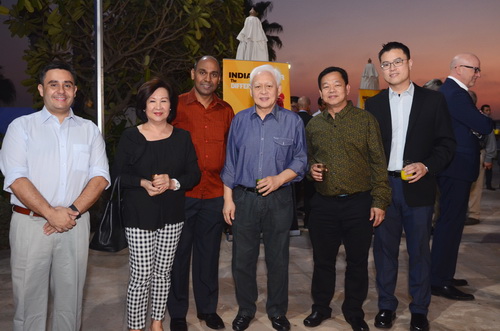 The opening day of the Indian River meeting coincided with the first regional VIV MEA (Middle East, Africa) Show in Abu Dhabi and the guests were invited to attend and participate in the activity of a rapidly emerging market which has the highest import quantities and broadest range of per capita consumption of poultry meat in the world.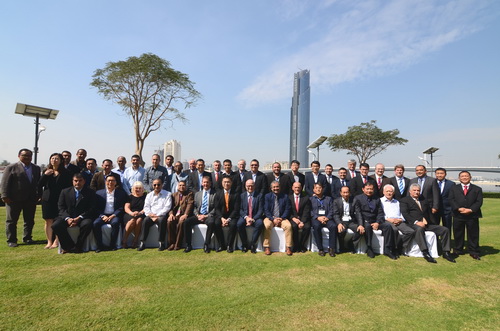 The second day commenced with an evaluation of the EW Group's commitment as the owners of Aviagen®, to the breeding and the global poultry industry. This led to an update of Indian River gaining momentum in target markets throughout Asia and the Middle East. A guest speaker relayed how Indian River evolved from an independent breeding company to become one of the important brands in Aviagen. An insight into genomics and further processing was then delivered to the group before a detailed analysis by a current manager of the World Trade Organization in agriculture, demonstrated the group's influence on trade, regulatory issues, subsidies and unfair trade practices.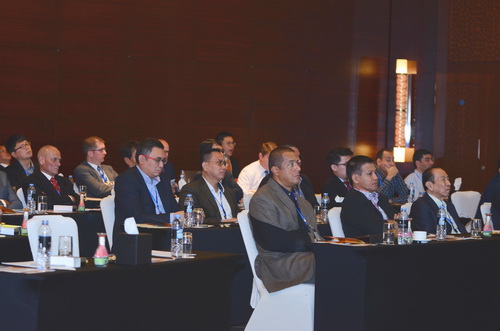 Agricultural economics opened the final day with comment on the impact of key global events, mergers and acquisitions, grain, the largest poultry markets including the EU and what is driving global trade. The power of an economic model for nutrition was revealed at the meeting and followed by a review of Indian River field data and the tremendous agricultural productivity of the Latin America region. The logistics and care exerted by Aviagen in delivering day old chicks was expertly detailed by a customer service manager prior to closing comments and take home messages for the program.
"The association meeting is a core activity for the Indian River team and is highly anticipated by customers. We share our progress and future plans with the family of customer companies in the group, seek out their perspective on all aspects of the Indian River product and service and endeavour to convey valuable business, research and performance information during the program. Several customers have already given their appreciation of the Dubai meeting," commented Fred Kao, Indian River Global Business Manager.