More Bird Flu Found in Nigeria
NIGERIA - Four more outbreaks of highly pathogenic avian influenza have been found in Edo province in Nigeria.
The outbreaks affected layers of various ages.
Nearly ten thousand birds were lost in total as a result of the outbreaks.
Poor farm biosecurity was again implicated in the spread of the disease.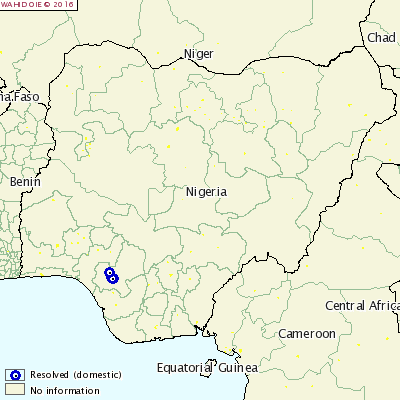 Further Reading
You can visit the avian flu page by clicking here.